Group events
At Hisa Budja there is a completely renovated multi-purpose room available. As a meeting room for personal events it can accepts up to 55 persons. Based on location between 2 Maribor's cemeteries (Dobrava, Pobrežje), we are specialised for funeral banquets, however you can also organize other events at our place, such as birthday parties, anniversaries, parties for teams, etc.

More info at 00 386 40 860 816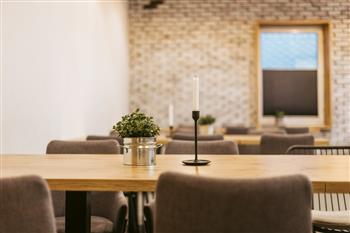 Room for closed groups
Completely renovated multipurpose room, which can accommodate up to 55 people in a closed group layout. The room can also be set up as a lecture room for up to 30 people (depending on the layout) with a separate part for the catering. In our multipurpose room we can prepare a feast on different occasions (sevenths, birthday parties, financial year endings, …). We are also specialized in boutique conference tourism.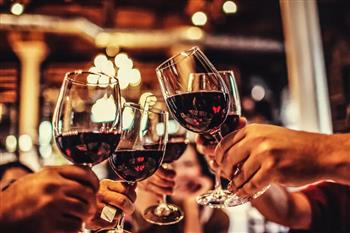 Cellar Budja
Budja cellar is a place for celebrations of groups up to 20 people. It is particularly appropriate for theme parties (birthday parties,…) as it has a special »charm«. There are different thematical feasts (wine theme, beer theme,…).  
Gift voucher
Give joy and make the loved ones happy
Give a gift certificate to your family or friends and give them an unforgettable experience of accommodation and cuisine at Budja House.
Buy gift voucher